Realizing a loved one needs long-term care is never easy. Knowing more about what your options are can make the entire process of choosing a community that suits your aging relative's needs a little easier.
Quick research will reveal that there are many kinds of retirement communities, each one offering something different. The questions you need to answer are: Just what can a retirement community offer you or your family member? And which type of community is the best fit for your family's unique situation? have it all: the freedom to do what they want, when they want, without worrying about the hassle of housekeeping and home maintenance. Some of the exceptional amenities our independent living residents enjoy include:. Be sure to find one that suits your lifestyle today!
Types of Retirement Living Communities
Retirement community is a broad term that encompasses many types of communities designed for older adults; no two senior living communities are the same. That said, there are several popular styles of communities that you will likely encounter during your exploration of long-term care.
Independent Living Communities
Independent living (IL) communities might be what many people assume are "retirement communities." That is to say that these communities are basically just communal living locations designed exclusively for older adults, where residents no longer have to worry about responsibilities like home upkeep, maintenance, and chores.
Unlike many other varieties of senior living communities, independent senior living is for active older adults who want to live with their peers. This desire for community is the primary reason these communities exist; they do not exist to provide extensive care to residents, although many do offer to take care of basic household chores to free up residents' time for other activities. In short, independent living residents do not need help with daily activities or require around-the-clock care.
At Monarch Communities®, our independent senior living residents
Cafés, pubs, and bistros
Full-service salons, barber shops, and spas
Well-staffed fitness centers
Greenhouses and gardens
Rooftop decks
Walking trails
Care-free senior living awaits you or your loved one at one of our independent senior living locations
Perfect For:
Active and engaged seniors
Older adults who enjoy living with or near others
Seniors who want to forgo housekeeping and home maintenance duties
Independent Living
Pros
Resident independence
Variet of flexible floor plans, many with handicap accessibility
Reduced stress thanks to maintenance-free living
Community living offers an emotional boost
Reduced isolation thanks to being surrounded by attentive staff and new friends
Many are pet-friendly
Cons
Not covered under Medicare or Medicaid
Usually private pay only for family caregivers needing a well-deserved break.
Assisted Living Communities
Assisted living communities are for older adults who require some personal care services from caregivers. These services typically come in the form of help with activities of daily living (ADLs), which include daily activities like bathing, getting dressed, and managing medications.
In addition to assistance with ADLs, these communities often also offer a calendar full of wellness and social activities. Monarch Senior Living offers the following perks for our assisted living residents:
Move-in coordination services
Al fresco dining
Community outings
Beauty salons, spas, and barber shops
A full activity calendar
Book clubs
And more
We offer a variety of floor plans, including pet-friendly and companion suites, so that everyone can find their perfect match, from couples to single adults to pet parents. Even better, many of our communities our communities offer short-term respite care
Perfect For:
Couples
Seniors who only need help with ADLs
Older pet owners
Family caregivers who need a break from their caregiving duties
Assisted Living
Pros
Community-based living
Prolongs independence for as long as is safely possible
Chores-free living
Many are pet-friendly

Many offer respite care
Cons
Not covered by Medicare
Can be expensive if not covered by insurance
understand that not every day will be easy. That is why they take extra care to learn who each resident really is. What they like. What they dislike. What their history is. That way, when a resident has a hard day, our staff members really know how to connect with and sympathize with her in a way that is truly genuine. We never lose sight of the unique individuals our community members are–no matter what stage of their condition they are in–and that makes our community stronger.
Memory Care Communities
Memory care communities are for people living with conditions that affect memory and cognition, such as those with Alzheimer's disease; this fact is why these communities are often called special care or dementia care communities. They can refer to either a section of a larger senior care community or a location dedicated entirely to those living with cognitive issues. Floor plans at these locations are oftentimes simple to promote stability, familiarity, and security for residents.
Our communities offer residents amenities that include the following:
Concierge services
Delicious meals for visiting families
Butterfly gardens
Active community centers
Wellness centers
Secure outdoor terraces and walkways
Gorgeous lounges
Staff at Monarch's Memory care communities
Perfect For:
People living with conditions like dementia, including Alzheimer's disease and Parkinson's disease
Memory Care
Pros
Peace of mind for families
Safe and secure environment
Cons
Can be expensive if not covered by insurance
Less freedom than other types of senior living
Skilled Nursing Care Communities/Nursing Homes
What many people know as "nursing homes" are technically "skilled nursing care communities." As the name implies, these communities offer skilled nurse care, access to a wide array of healthcare services, and around-the-clock support for residents. In addition to accepting residents who require extensive long-term care services, these communities also frequently accept short-term residents who require rehabilitation services.
Perfect For:
Long-term, 24/7 care
Short-term rehabilitation
Skilled Nursing
Pros
Support services many people need
24/7 care
Medicare covers short-term stays
Cons
Can be expensive if insurance doesn't cover it
Less freedom than other communities
Continuing Care Retirement Communities (CCRCs)
It's common for people's needs to change as they age. These changes often mean moving to a senior care community that can accommodate these needs... unless you are staying at a continuing care retirement community (CCRC). Unlike many other kinds of senior care communities, a CCRC is a retirement community offering easy access to various levels of care in one location, so that people can age in a single spot.
While CCRCs are convenient, this convenience comes at a cost. These communities often require high upfront costs in the form of entrance fees. Furthermore, while many offer various pricing tiers (e.g., life care, modified, pay as you go), even regular monthly fees can be quite high. If money is not an issue, however, these communities can be perfect for older adults who crave stability during their golden years.
Perfect For:
People who want to age in place
Continuing Care Retirement Communities (CCRCs)
Pros
Long-term stability
Strong sense of community
Cons
High upfront cost
Many do not offer full or even partial refunds
When is Retirement Living a Good Idea?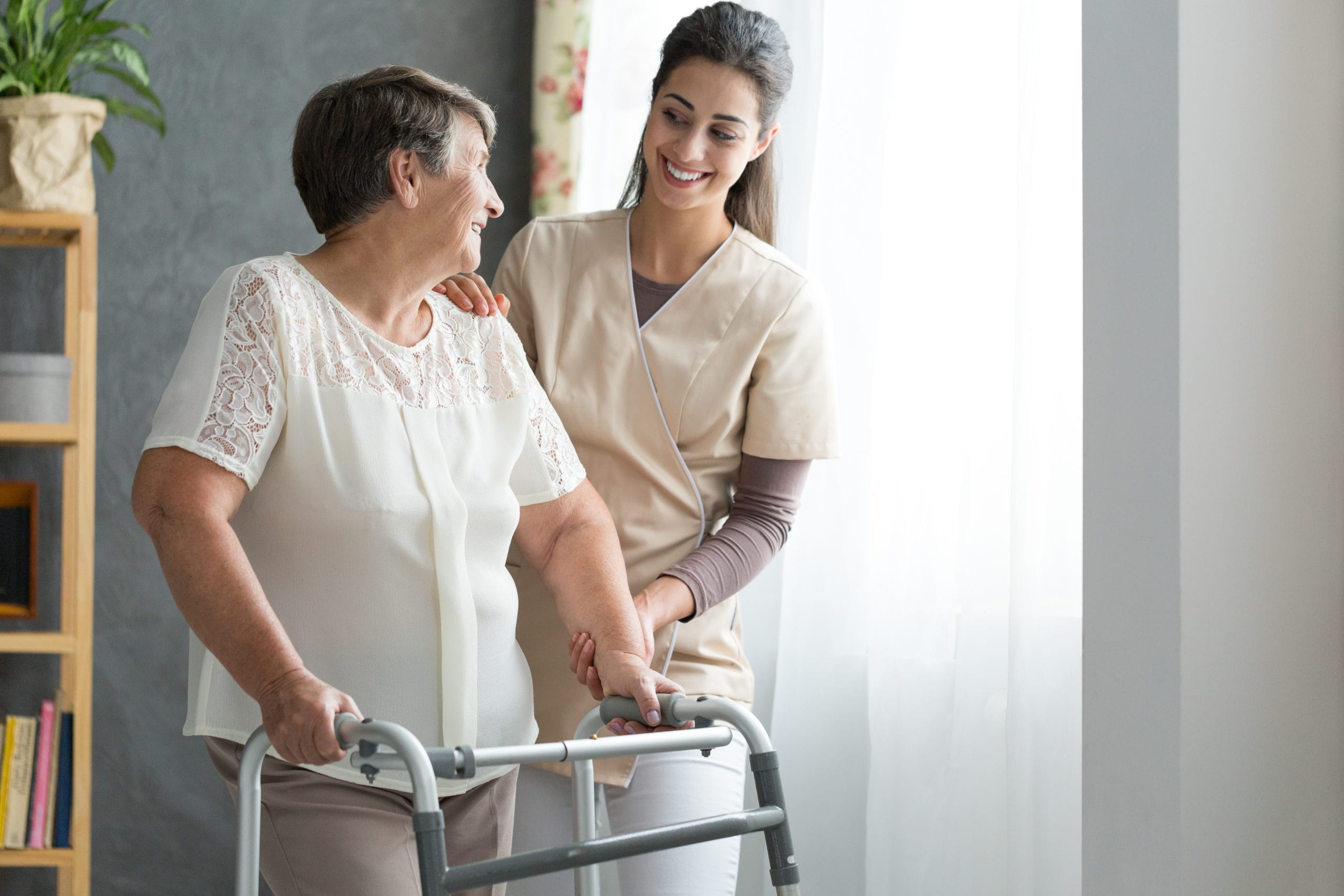 There is no set age for when someone needs to make the move to retirement living; that time is different for everyone! That said, the following instances are good indicators that senior living could be a good move:
Wanting to live in on a campus
Needing assistance with ADLs
Wanting to forgo housekeeping and home-owning responsibilities
Progressing dementia, Parkinson's disease, or similar condition
Needing 24/7 support and care is no fun, but it is likely far easier than you imagine! Download our financial planning brochure to learn more and plan for your future today.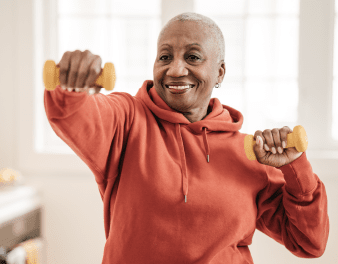 Senior Living, the Monarch Way
Monarch Communities® are for everyone—we offer independent living, memory care, and assisted living options that help older adults and their families achieve peace of mind and freedom from mundane things like chores.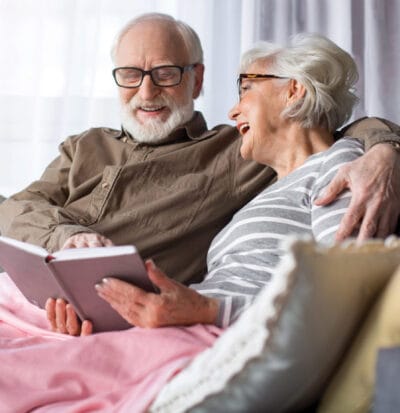 Plan for your retirement