Coopers Corner A New Standard of Living
Cooper's Corner is a harmonious blend of spaces made for social events and quiet retreats so that you can thrive, forge connections, and create new memories. Each detail is meticulously designed to infuse your life with vibrancy.
A Dwellers' Paradise
From our living walls to the materials we use, nature inspires everything we do. Our space marries safety, comfort, ease of use, aesthetics, and productivity to encourage healthy living in a natural, multisensory locale.
Your family is important to us. We prioritize communication and invite your loved ones to participate in our community's events and celebrations. Our daily Social Hour is a great place to start. Join us for drinks, appetizers, and good company. We cannot wait to get to know you.
Pricing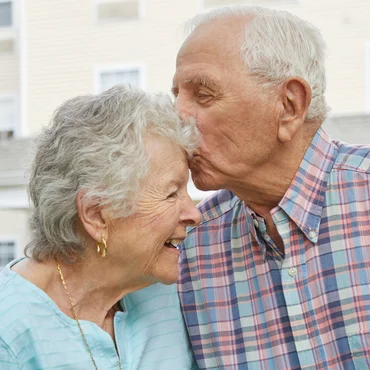 Starting at $8550 per month
Assisted Living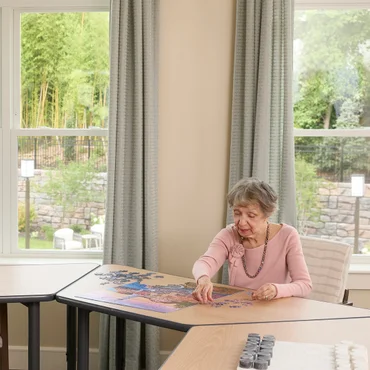 Starting at $11,900 per month
Memory Care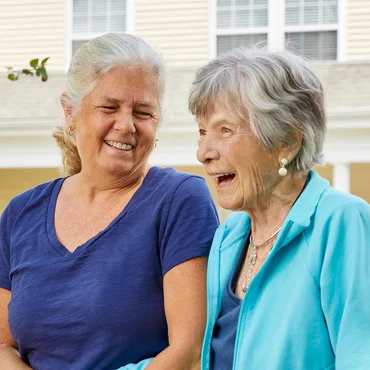 Available at an additional fee 
Respite Care
Suites at Coopers Corner
We invite you to explore a selection of thoughtfully designed living spaces created with your comfort and convenience in mind. Each floor plan embodies our commitment to providing seniors with a vibrant, engaging, and secure living environment that feels just like home. Take a tour through the various layouts to find the perfect space for you. 
``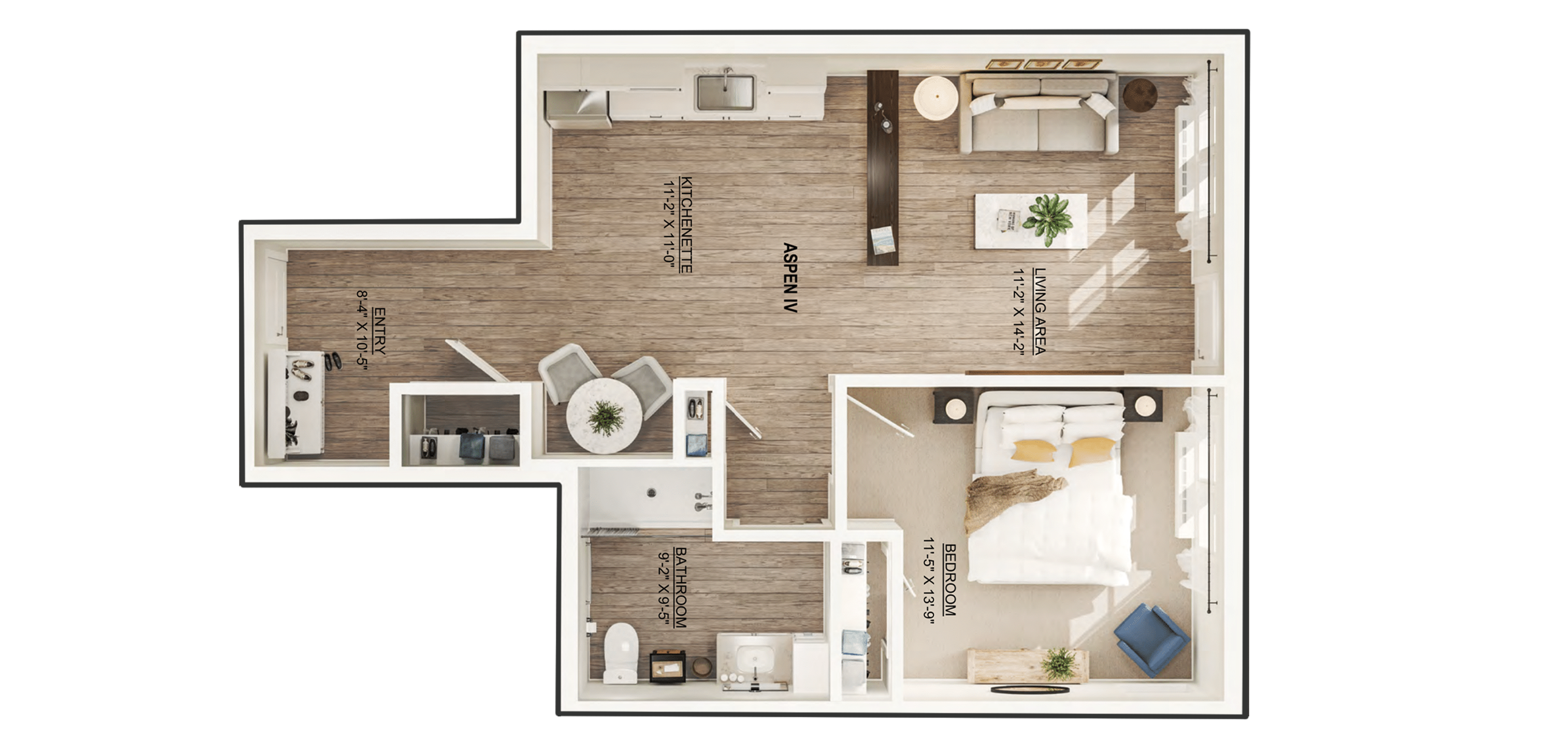 Bedroom: 11'5" x 13'9"
Bathroom: 9'2" x 9'5"
Kitchen: 11'2" x 11'0"
Living Room: 11'2" x 14'2"
``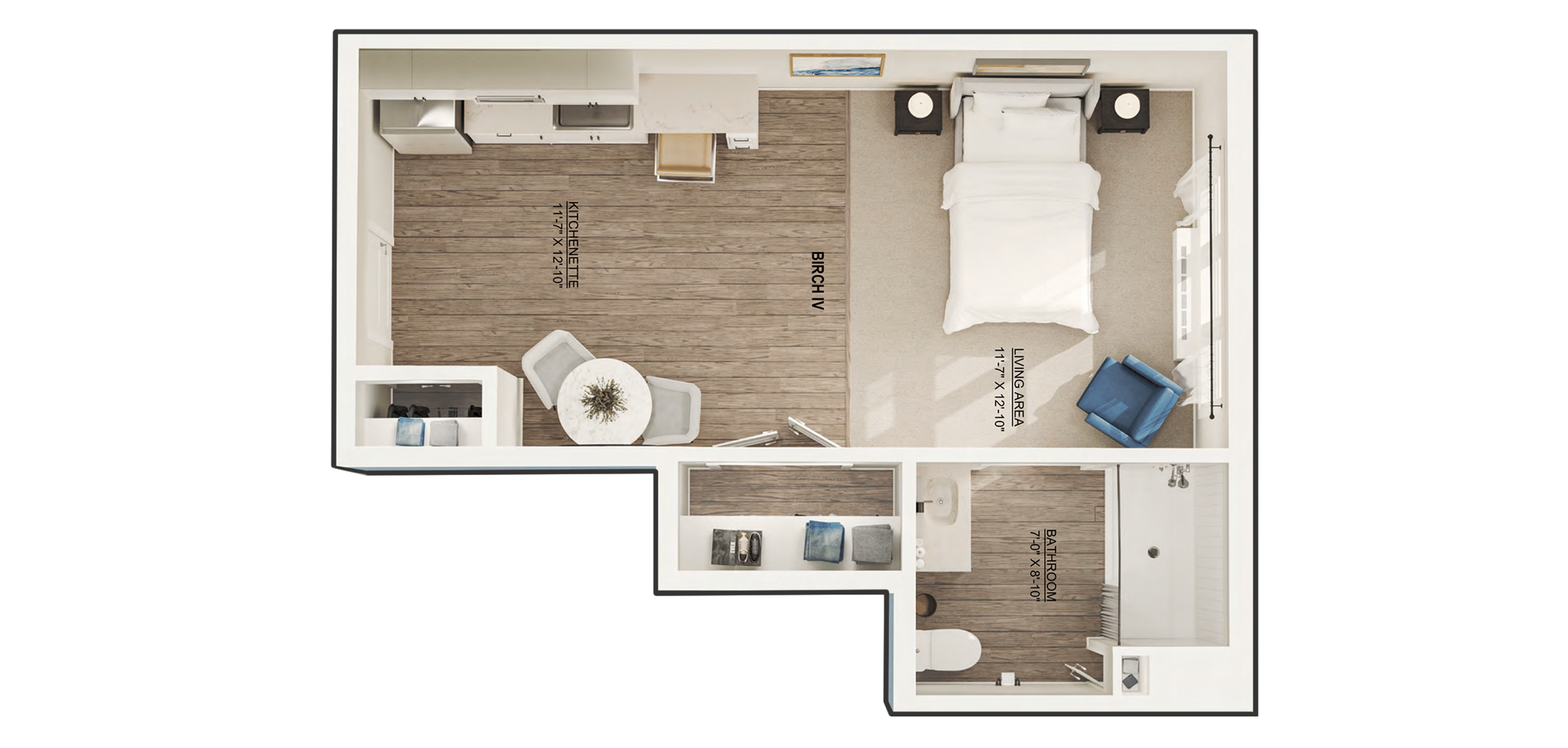 Living Area: 11'7" x 12'10"
Bathroom: 7'0" x 8'10"
Kitchen: 11'7" x 12'10"
``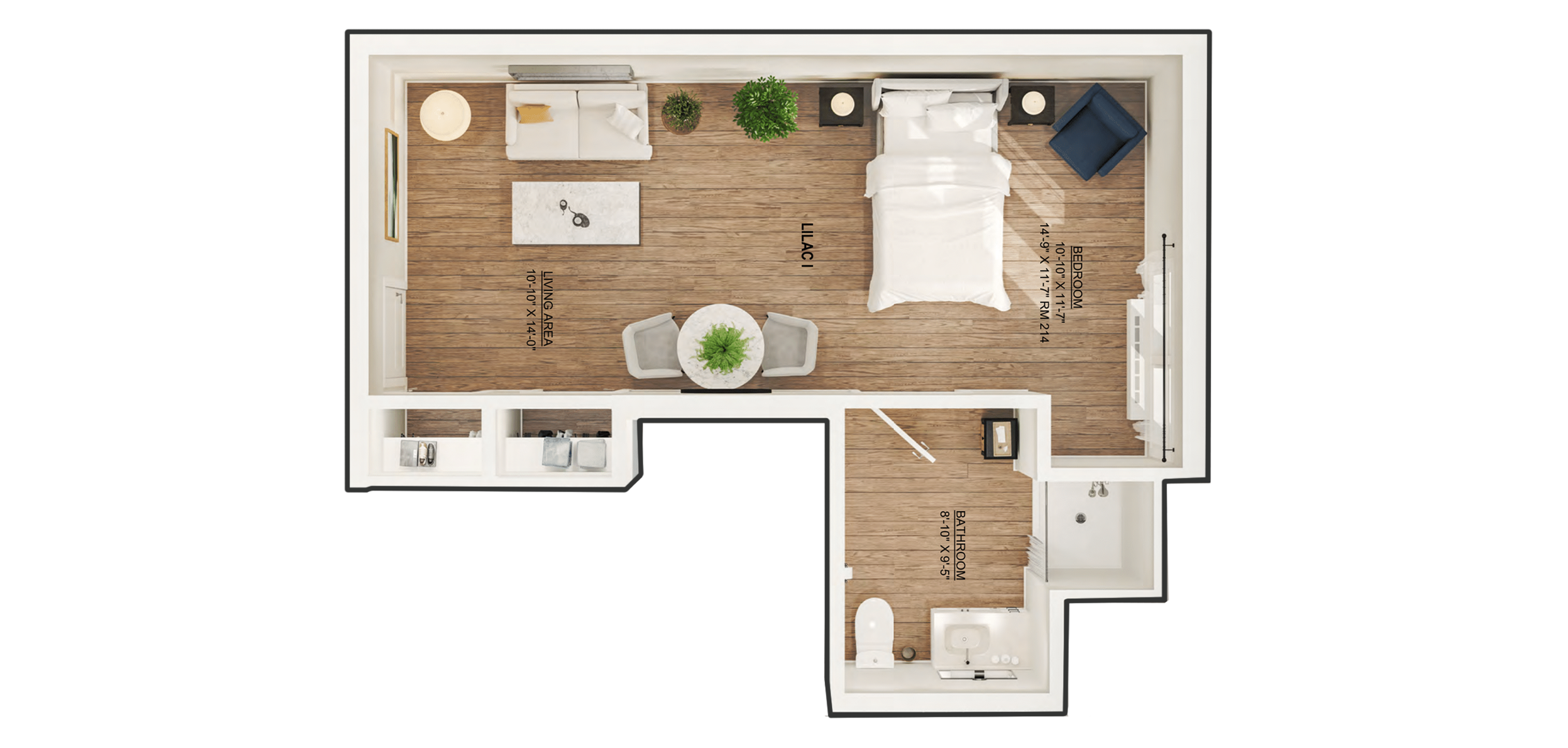 Living Area: 14'9" x 11'7"
Bathroom: 8'10" x 9'5"
Kitchen: 10'10" x 14'0"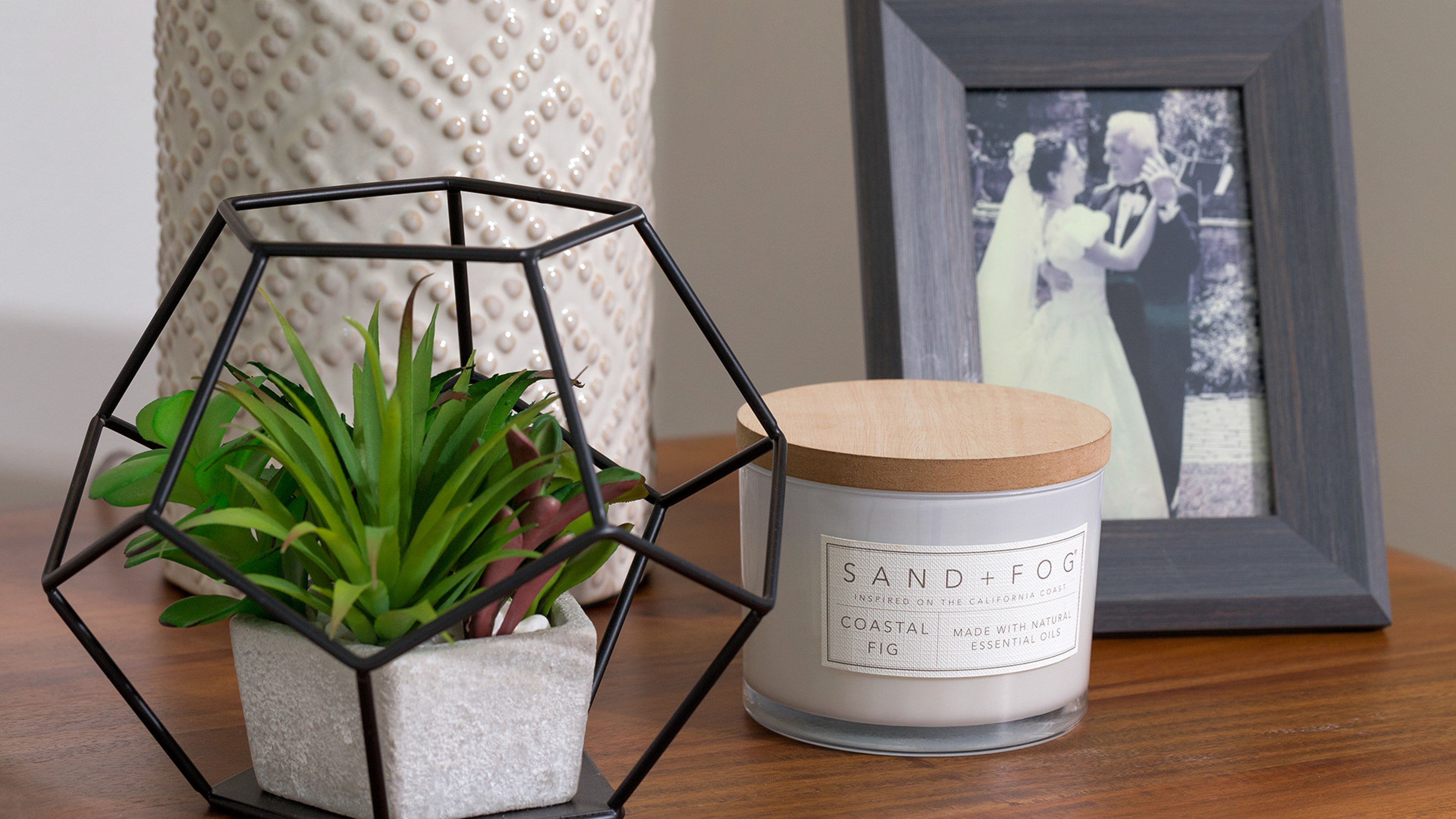 A Place to Call Home
We know this next chapter is a difficult move, but we hope to be second best to the current place you call home. We bring you exclusive quality because that's what you deserve. Book a tour with us today and discover an adventure worth moving for.