Set amidst the striking beauty of preserved farmlands, lush forests, and historic village charm, Southbury offers a vibrant small-town lifestyle with all the amenities of a big city. Our charming community is merely a stroll away from golf courses, restaurants, movie theaters, and shopping centers.
Discover the Thrills of Laid-Back Living
Nestled in a flourishing neighborhood, our community features serene tree-lined courtyards with landscapes, gardens, and picturesque stone walls. Find your calm amidst the melodies of birds, relaxing on our benches and rocking chairs in beautiful green spaces.
For You and Your Loved Ones
Family is an integral part of our community, open and available to them seven days a week, even on holidays. We encourage them to join us for events and celebrations throughout the year.  
Pricing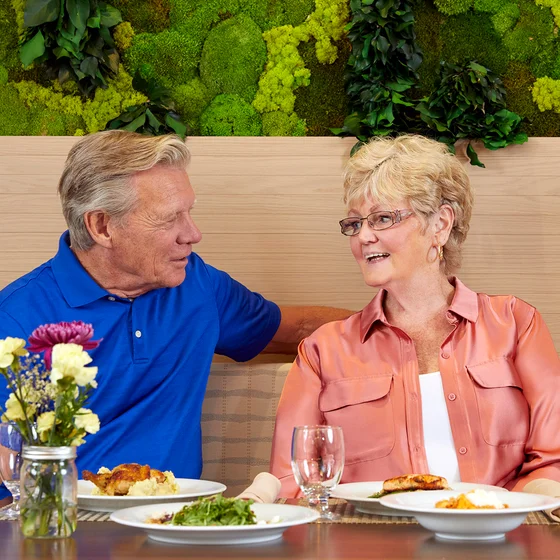 Starting at $3895 per month
Independent Living
Enjoy a private apartment and active social life, free from chores like housekeeping, laundry, and home maintenance.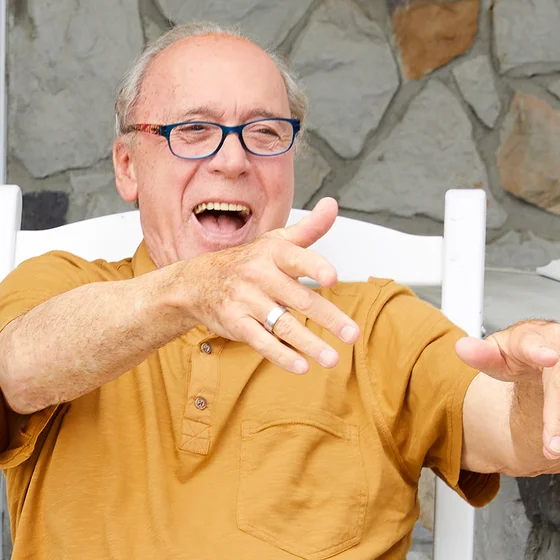 Starting at $4495 per month
Assisted Living
Maintain your independence and peace of mind while enjoying access to 24-hour support services.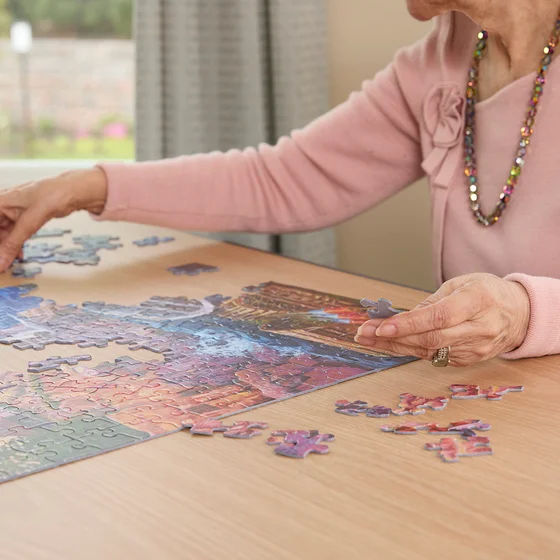 Starting at $8195 per month
Memory Care
Experience a caring environment for seniors with Alzheimer's and other forms of dementia
supported by specially trained and dedicated caregivers.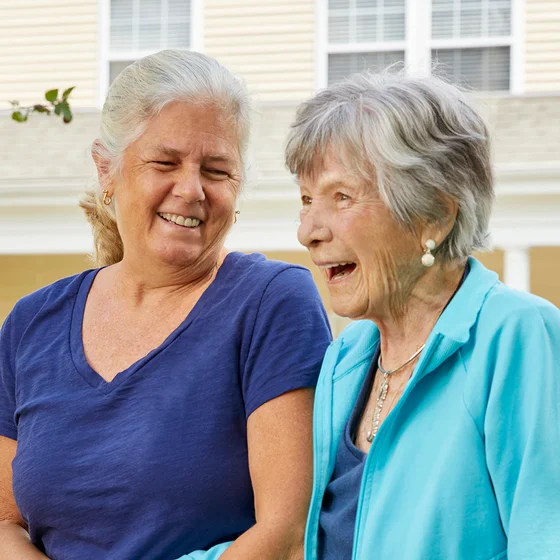 Available at an additional fee
Respite Care
Take a well-deserved break and make sure your loved one gets the care they deserve. We offer short-term stays and longer periods of respite. Our team is here for you. 
Your Comfort, Our Design
Welcome to our thoughtfully designed living spaces, where comfort and convenience seamlessly blend with the warmth of home and the support of a caring community. Our diverse array of floorplans caters to your individual preferences and tastes. Explore the possibilities of life at Motif.
Independent Living One Bedroom
---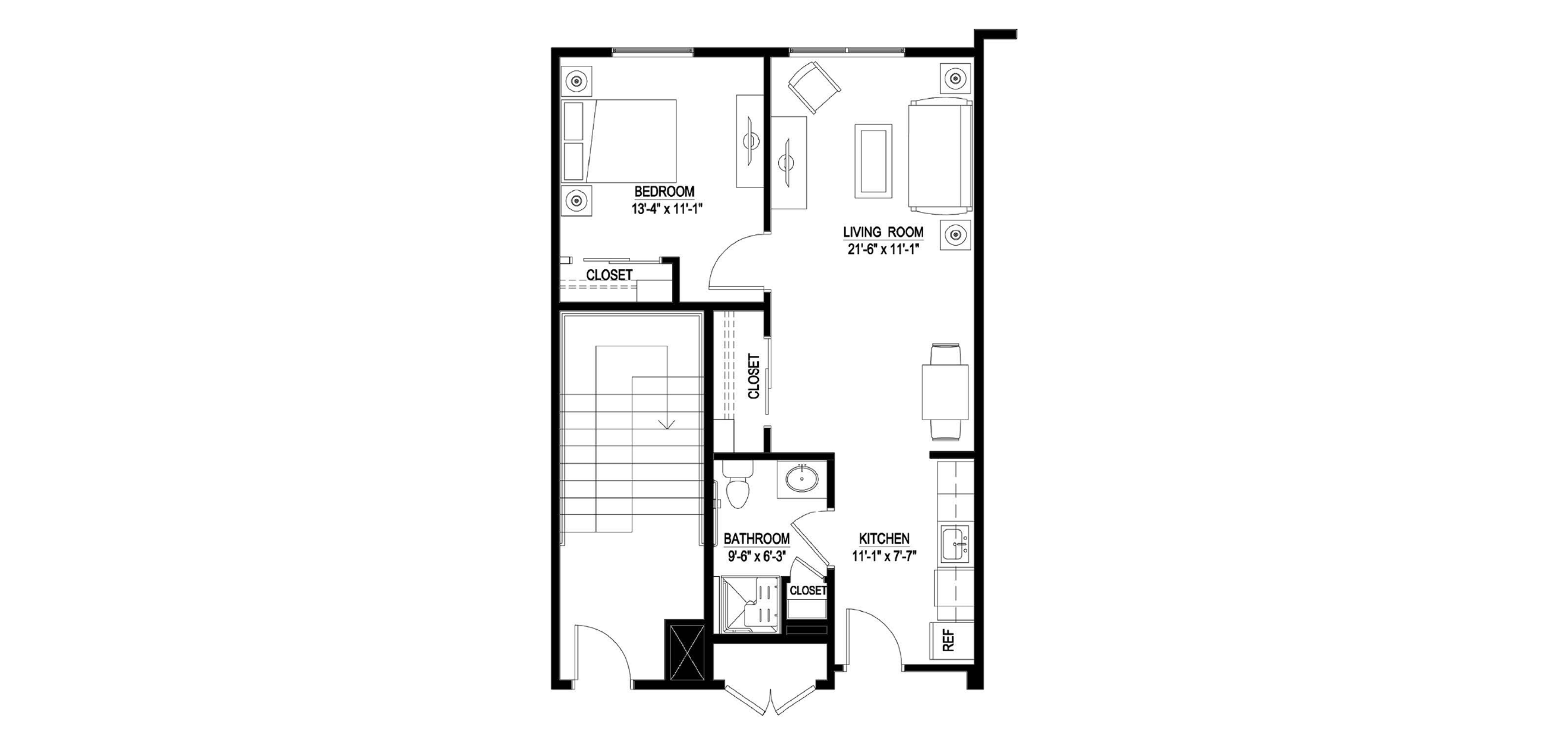 Bedroom: 13'4" x 11'1"
Bathroom: 9'6" x 6'3"
Kitchen: 11'1" x 7'7"
Living Room: 21'6" x 11'1"
Assisted Living One Bedroom
---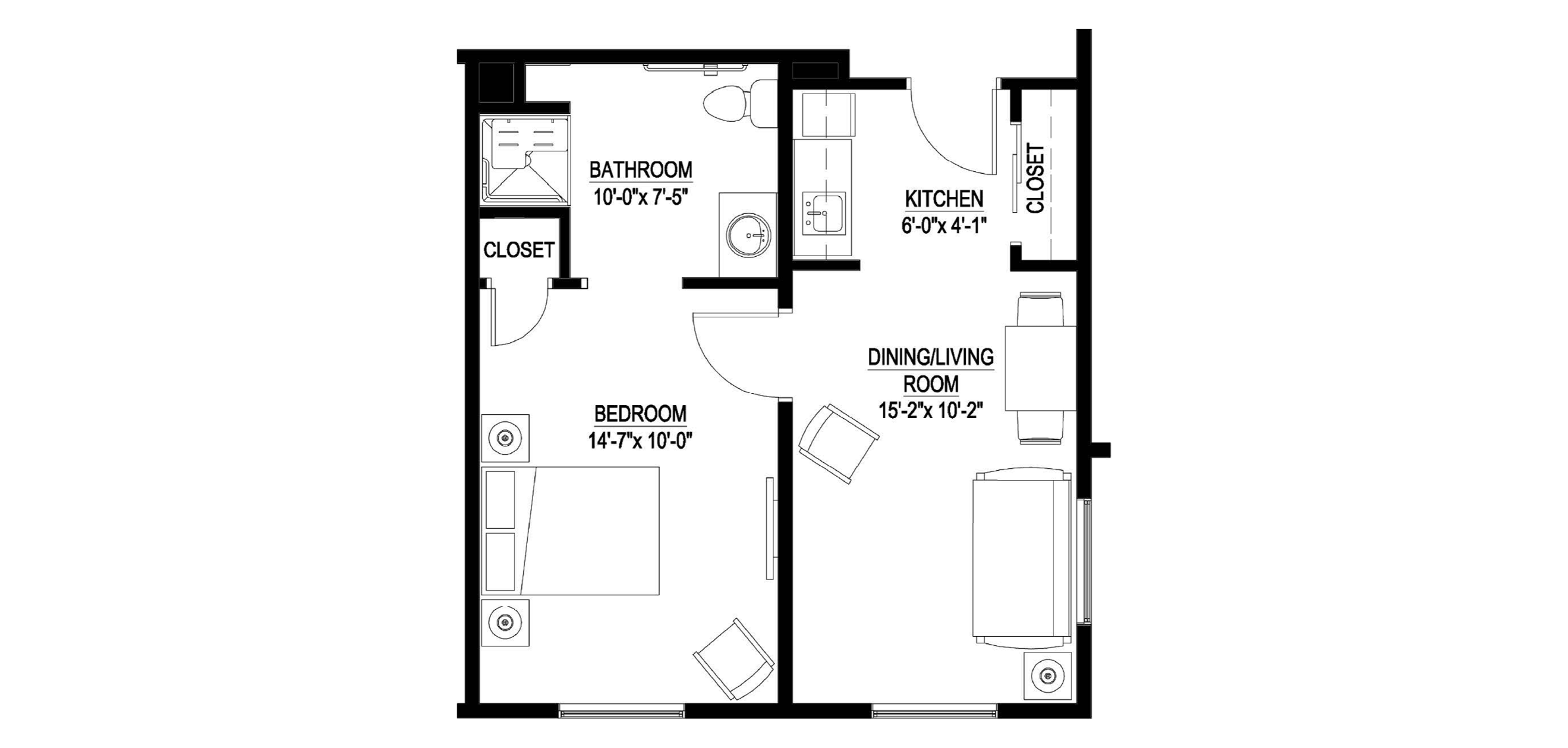 Bedroom: 14'7" x 10'0"
Bathroom: 10'0" x 7'5"
Kitchen: 6'0" x 4'1"
Living Room: 15'2" x 10'2"
Assisted Living Two Bedroom
---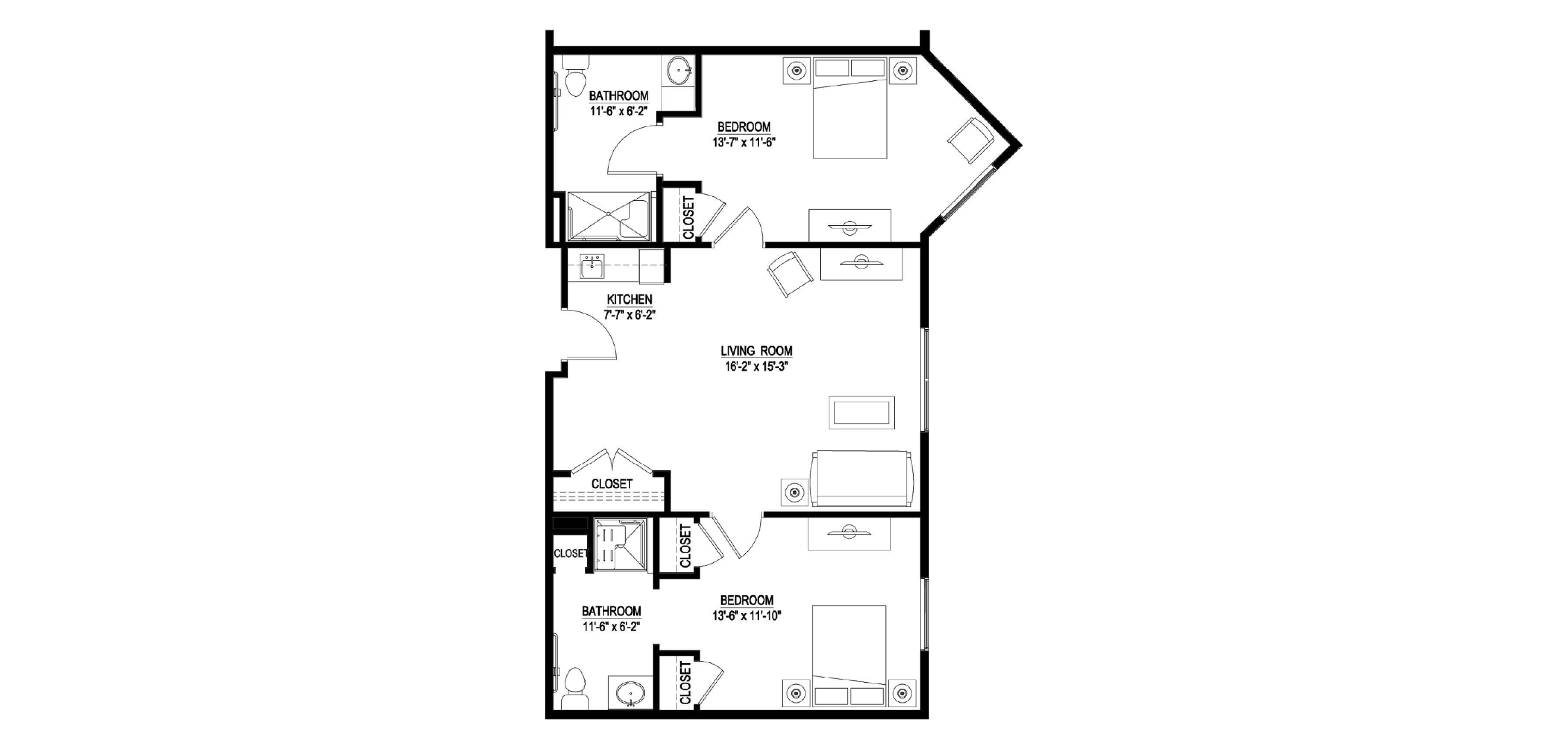 Bedroom 1: 13'6" x 11'6"
Bedroom 2: 13'6" x 11'10"
Bathrooms: 11'6" x 6'2"
Kitchen: 7'7" x 6'2"
Living Room: 16'2" x 15'3"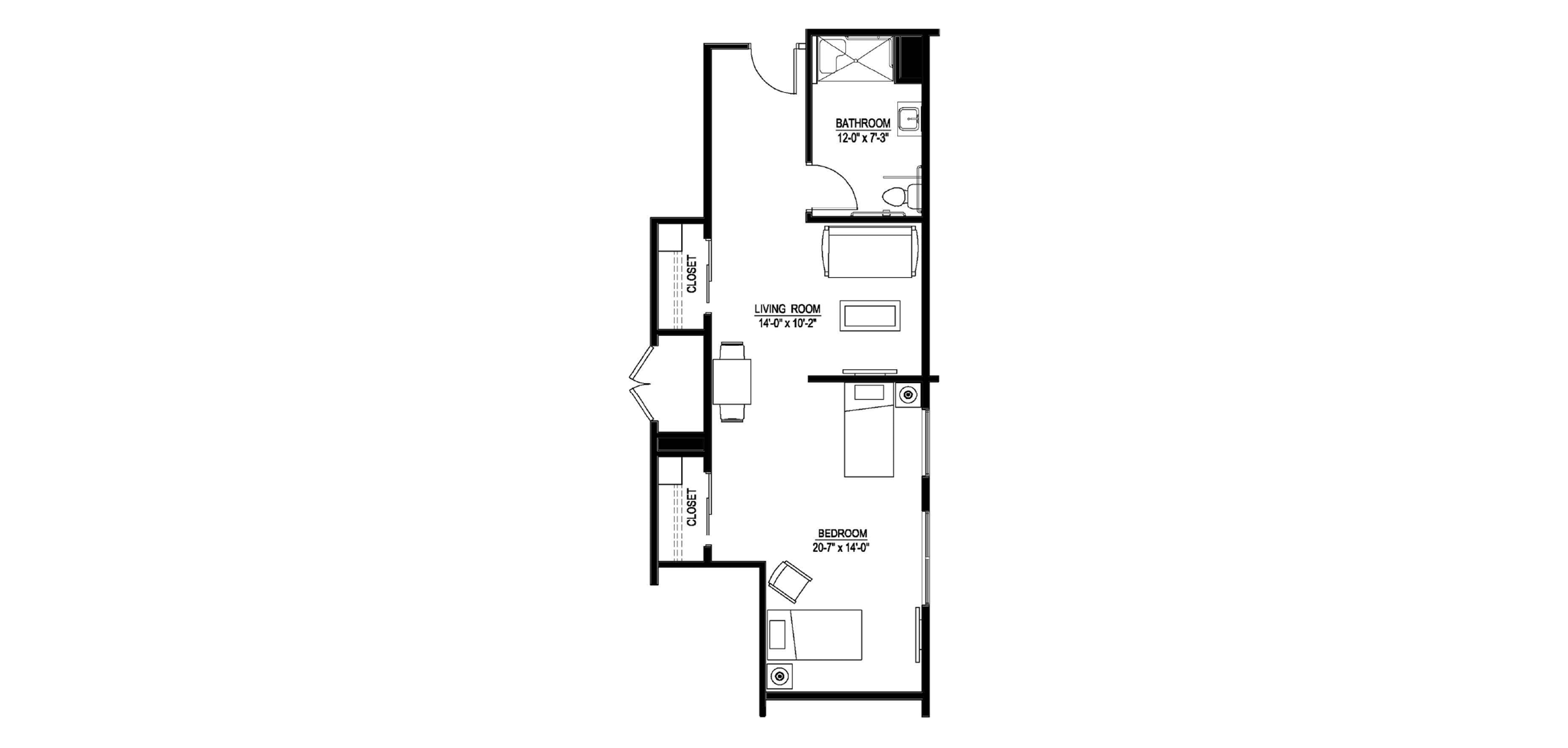 Bedroom: 20'7" x 14'0"
Bathroom: 12'0" x 7'3"
Living Room: 14'0" x 10'2"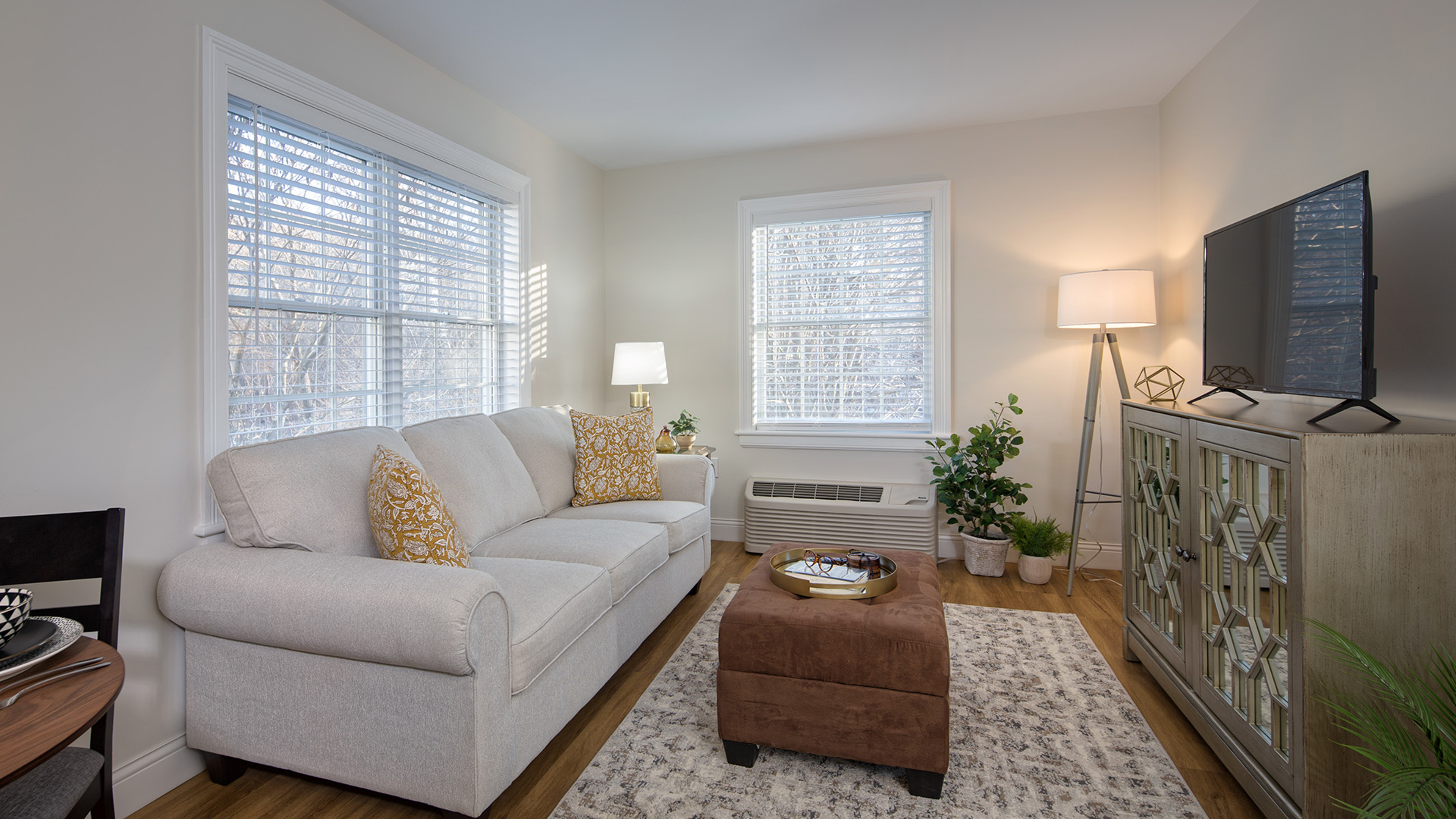 Planting Your Dreams and Calling It Home
We understand that leaving a home you cherish in a community you know is a difficult decision. Our team is here to support you every step of the way, ensuring that your move is met with warmth and compassion.